Microfilm & Reprography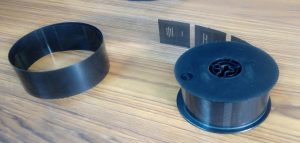 The reprography section of Archives is well equipped with Microfilm Camera, Microfilm Reader, Xerox Machine, Photo Camera and other photography accessories. Hundred microfilm rolls have already been used for microfilming the record holdings of the Department. The State Archives provides necessary facilities to bonafide research scholars for consulting records of interest to them. There are also arrangements for supplying to them Xerox/ Microfilm copies of the documents required by them on a nominal payment
Preservation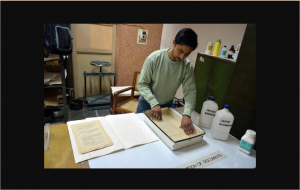 The Department not only endeavours to keep the records and books safe from the enemies of records viz. dust, heat, light, humidity and insects etc. but also to conserve them for posterity on scientific lines. Daily and periodical dusting of records is carried out manually and by Vacuum Cleaner. To keep the records safe from fungus growth, thymol fumigation is done in the Department.
Restoration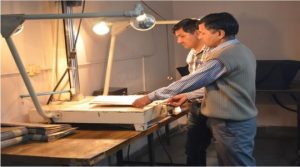 The State Archives has a full fledged rehabilitation unit in which old and fragile documents are treated scientifically in accordance with latest techniques. Every care is taken that the edges and corners of papers are preserved and damage caused to the original records is minimized. As a measure of first aid minor repair is undertaken in the first instance. Papers with unwashable ink are de-acidified. Fragile documents are repaired by the hand lamination process with cellulose acetate foil, tissue paper and acetone.
In addition to this some documents are also repaired with tissue paper and Carboxyl Methyl Cellulose Sodium Salt paste. The documents written only on one side are treated with full pasting on the back side of the document. The worm eaters documents are repaired by inlaying them in suitable mounts. Subsequently the records and books are subjected to stitching and binding. The remarkable part of preservation is that needle does not touch the original document. The document is thus finally preserved for posterity.